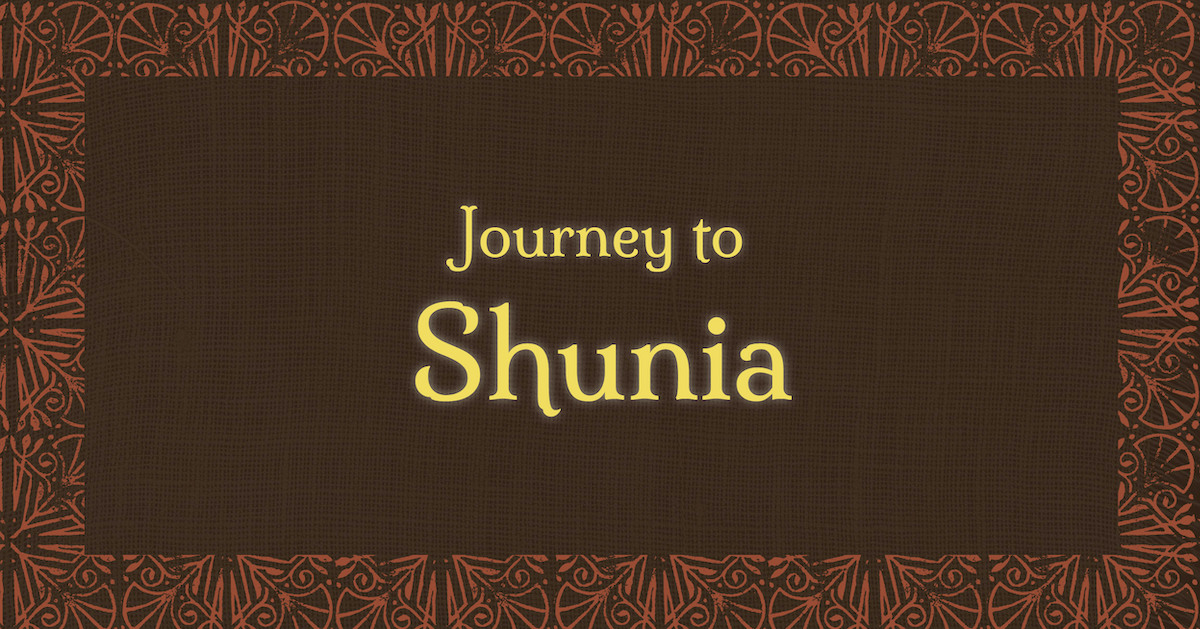 Journey to Shunia
Our names are Lisa Reagan and Suzanne Jackson, and together we are the singing duo Shunia (pronounced Shoon-ya). We aim to create music that has the power to transform and connect you to the energy within and around you.
Becoming Shunia
Our musical journey began 30 years ago when we met in grad school at the University of Maryland. We felt an instant bond with each other and have been best friends ever since. We are very like-minded artistically and since we are both musicians and classical singers, we have lived most of our lives in very similar worlds.
"One never knows why you just click with another person in a friendship but from the beginning, Lisa and I always just understood each other. We have been 'finishing each other's sentences' for over 30 years."
We both sang in the Washington National Opera for 20 years, and being different voice types, we were cast together on numerous projects. This strengthened our connection and introduced us to the idea of collaborating.
Two Careers, One Collaboration
After our residency with the Washington National Opera ended, we both took the time to establish our own respective careers.
"Performing music has taken me around the world, which allowed me to study the cultures of my various destinations. Altogether, I have released seven previous albums of my own original music."
"As a teacher of yoga and voice, I help people find their soul voice and personal destiny through music, movement and meditation. My clients at The Awakening Arts Studio have graced the stages of the world's major opera houses and Broadway. I have co-produced instructional yoga DVDs including "YogaSing" and with Tao Porchan-Lynch, "The Essence of Yoga". My inspirational children's book and musical, Penny the Piano, has inspired thousands of children to find their true home within."
—Suzanne Jackson
Our collaborations continued throughout our careers for many years. Exploring many creative outlets, whether working separately or together, our connection to music has remained a strong bond. Recognizing that we are an even stronger force together, we decided to combine our mutual love for singing and meditation and create Shunia.
Where We Stand
We feel fortunate that we met as young women and have been able to watch and help each other grow up along the way. We have supported each other through births, deaths, joys and sorrows. Our connection has transcended different life stages and we are thankful to have found lifelong friends in each other.
Our second album, the self-titled "Shunia," is an album we created to spread seeds of hope and empowerment. We were honored to collaborate with Tony award-winning producer Jamshied Sharifi.
"When we were exploring and thinking about who the best person would be to produce the new album, I suggested Jamshied Sharifi. I had heard his production on a couple of other chant albums, and they were so compelling and beautiful that I thought if we could get him then something truly magical would happen!"
The mantras that we are singing on this album have been chanted for thousands of years. We thought about the unique energy of each of these mantras and created music that would be in harmony with it. You can view a breakdown of each track on the album and the mudras that can be paired with them in our latest blog series.
The Future of Shunia
We want to continue creating music that resonates with people and inspires their spiritual journey. As Shunia, we would love to chant with audiences around the world, all sharing our joy of the divine connection. Our hope is that people will sing and dance along with this album because it profoundly moves them.
Keep up with us on social media and stream our latest album on Spotify.